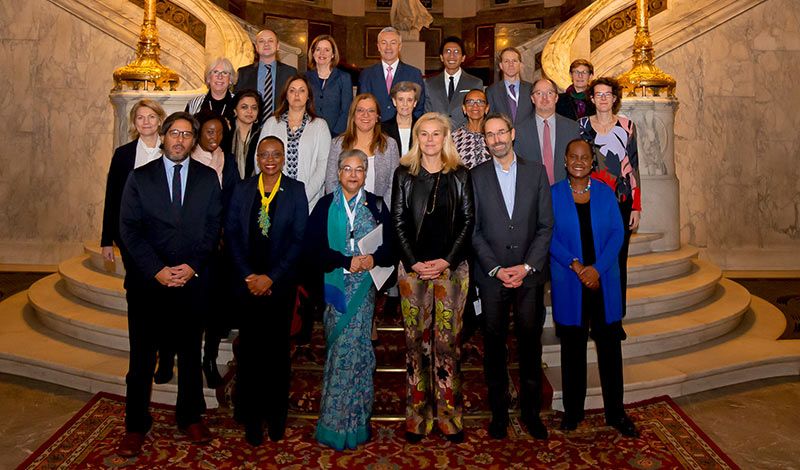 Setting the Justice Agenda (2018-2019)
In February 2018, the Task Force on Justice was formed to suggest practical ways to ensure 'equal access to justice for all'. Chaired by ministers from Argentina, the Netherlands, Sierra Leone, and in collaboration with The Elders, this group brought together distinguished justice leaders and experts to establish strategies and accelerate delivery of SDG targets on justice for all. Pathfinders' Justice team served as the secretariat for the Task Force on Justice.
The Task Force on Justice formed partnerships and oversaw research on three key workstreams:
Understanding the global justice gap
Making the case for investment in and financing for equal access to justice for all
Exploring effective strategies and policies for achieving equal access to justice for all
In February 2019,
the Task Force on Justice held its final meeting during the Hague Justice Week at which more than 20 ministers came together to adopt the
Hague Declaration on Equal Access to Justice for All by 2030 – a foundational document for the people-centered justice movement.

In July 2019, the Task Force on Justice and its partners published the flagship Justice for All report. The report notes that in order to close the global justice gap, resolve justice problems, prevent injustices, and use justice systems to enable people to participate in societies and economies, we must:
Place justice at the heart of sustainable development
Put people at the center of justice systems
Move from justice for the few to justice for all
The Justice for All report continues to act as the foundation for the Pathfinders for Justice's efforts.
Justice for All Flagship Report